From the legends of 1958 to the heroes of Euro 2016, the nation of Wales has produced many iconic players over the years.
Welsh football players have won every major trophy to be won in football. There have been Welsh Premier League winners, Welsh Champions League winners and many other major trophy winners to hail from Cymru.
While Wales have never won a major Internation trophy, they have had some incredible experiences at major tournaments.
In their first World Cup experience, Jimmy Murphy led his side to the quarter-finals, where they were narrowly defeated by a debut goal from a little-known Brazilian named Pele.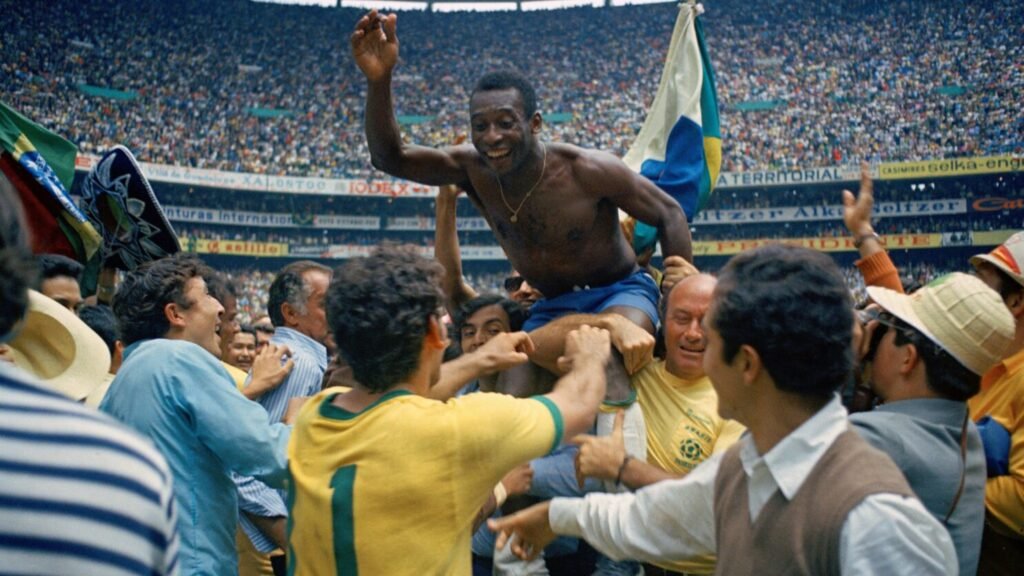 Barren years followed until 2016, where Chris Coleman managed a well-drilled side to an astonishing Euro's semi final.
Lead by the talented Gareth Bale and Aaron Ramsey, the team exceeded all expectations when they beat Belgium 3-1 in the Quarter Finals in the greatest moment in Welsh sporting history.
Qualifying for Euro 2020 and the 2022 World Cup proved more fruitless, but still provided some incredible memories for Y Ddraig.
(Note: One notable name missing from this team is Ryan Giggs. The Manchester United great played nearly a thousand games for his club, and is considered one of the Premier League's biggest legends.
Sadly, he could only translate that success over two and a half decades to 64 measly caps. We have research why he missed so many Wales games, so click the link below to read more about that.
Ryan Giggs lack of dedication to his country is why, despite his immense talent, he is not considered an all-time great for the Wales National team.)
Best Wales Eleven Of All Time
Goalkeeper – Neville Southall
Despite a lack of team success with the Wales National team, there is no doubting that Neville Southall was not one of the countries all-time greats.
While Wayne Hennessey and Jack Kelsey both appeared in World Cups, neither man could claim to be one of the best keepers of all time, like Southall.
The Everton legend amassed 92 caps for Wales, which was the record before being broken by Chris Gunter. He always performed well for his country, and is a legend for the team tot his day.
His real success came with Everton, where he played 751 times, winning two league titles, two FA Cups and a European Cup Winners Cup.
Right Back – Alf Sherwood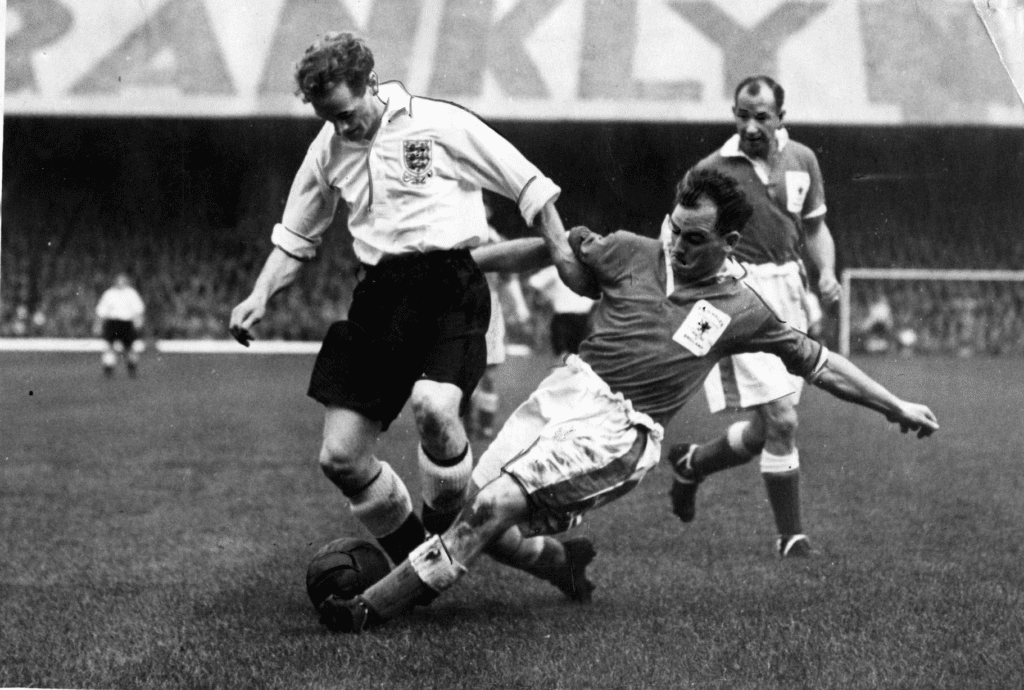 While Chris Gunter is Wales' most capped defender in history, it's hard to overlook Alf Sherwood as the countries finest full back of all time.
Known as "The King of the Sliding Tackles", the ex-miner from the Valleys was lauded during his day, and considered one of the finest full-backs of his day.
Known for his pace, sureness of tackle and a great positional sense, Alf Sherwood starred for Cardiff, Newport and Wales, amassing 41 caps for his country, captaining all three sides.
Former Ballon d'Or winner Sir Stanley Matthews is reported to have called Sherwood "the most difficult opponent he ever played against", although there is little attribution for this quote.
However, if true, it does go to show just how highly thought of he was, by one of the game's all-time greats.
Centre Back – Ashley Williams
As the captain of the Golden Generation of Welsh football, Ashley Williams commanded the backline to an astonishing Euros Semi Final in 2016.
The Swansea defender didn't even know he was Welsh until joining The Jacks, but represented his adopted country proudly 86 times.
His proudest moment for Y Ddraig colours came in the quarter-finals of Euro 2016. He fired home a header to equalise against Belgium, before holding firm to win the game 3-1.
Centre Back – John Charles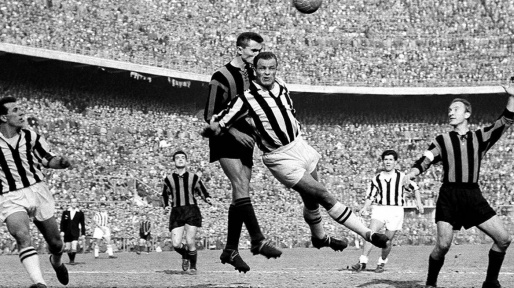 Once regarded as Wales greatest ever player until the emergence of Gareth Bale, John Charles could be on this list twice.
He was known both as a clinical goalscorer up front, and a rock-solid centre half for both club and country.
John Charles was known for starting the game up front, scoring the opener and moving back into defence to see out the game.
Il Gigante Buono, or 'The Gentle Giant' is what the legendary Welshman was known as in Italy during his time at Juventus.
It was an apt name for John Charles; famous for never receiving a booking nor a red card, he had a reputation of never kicking or intentionally hurting players.
His reputation in Italy persists to this day. He was voted Juventus best ever foreign player in 1997, and is still lauded by I Bianconeri fans to this day.
Left Back – Ben Davies
While the country has had its fair share of great left backs in its history, Ben Davies is a fine addition in the greatest Wales football team of all time.
The Spurs defender came through the ranks at Swansea City, and almost immediately established himself as a start for club and country – mainly due to the long-term injury of club-mate Neil Taylor.
Playing 77 times (and counting) for his country, Ben Davies played every game for Wales at EURO 2016 and 2020, as well as the 2022 World Cup.
Right Wing – Gareth Bale
While he has played all over for Wales, out on the right-hand side is where we'd put Wales' greatest ever goalscorer.
With 111 caps and 41 goals for his country, Gareth Bale smashed the previous top-scorer record (28 – held by Ian Rush).
Not only were his goals numerous, but always crucial – he scored Wales only goal in the 2022 World Cup, as well as three goals in Euro 2016.
Playing all across the front three, he was most affective either up front, alongside a runner like Hal Robson-Kanu, or on the right-hand side, cutting inside to fire goals into the top corner, as he did so well for Real Madrid.
His impact on the Welsh national team is immeasurable. He dragged his country to two Euros and one World Cup – two more competitions than any other Wales side.
He retired from football after the 2022 World Cup, ending his career on top and cementing his legacy as Wales' greatest ever player.
Centre Midfield – Aaron Ramsey
While injuries limited his career (a broken leg at the hands of Ryan Shawcross the main culprit), Aaron Ramsey's midfield genius will go down in Wales history.
The former Wales captain came through the Cardiff City academy, and played in an FA Cup final at aged just 16 (in the ill-fated 2008 final at Wembley Stadium).
He moved to Arsenal that summer, and established himself as a starter for the Wales national team. Despite his young age, he was made captain by Gary Speed when he took over as manager, and held the role until the managers' death in 2011.
Despite the demotion, he still gave his all for Wales. He made the team of the tournament in Euro 2016, starring for Wales as he helped lead his country to the semi-finals of the tournament.
Playing in three tournaments and showcasing countless moments of brilliance, he will likely go down as one of the top three picks in the Wales best eleven of all time.
Centre Midfield – Gary Speed
The late great former Wales manager was the most capped outfielder for Wales, until Chris Gunter took over his record in 2016.
Speed played 85 times for country, and over 800 matches in total over his career.
As a midfielder, he was the Premier League record appearance holder until David James overtook his record.
Speed had a successful career with the likes of Everton, Newcastle and Leeds United, among others.
Speed took over as manager of his country in 2010, and helped the team shoot up the FIFA rankings. He turned the culture around at Wales, and looked to be on course for Euro and World Cup qualification.
Sadly, Speed would commit suicide in 2011. In came as a shock to everybody. He was mourned across the country, a matter of respect that showed just what a player and a human being Speed was.
Left Wing – Craig Bellamy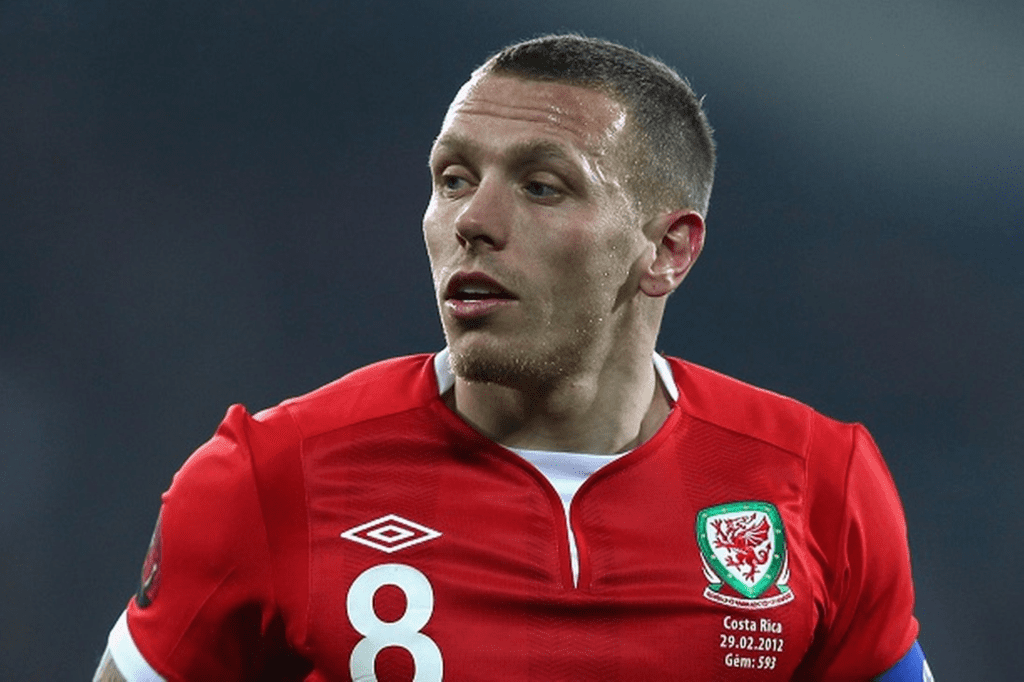 The Cardiff born Bellamy came through the youth system at Bristol Rovers and Norwich. He played for four years at Norwich, before moving to top sides such as Coventry, Newcastle and Blackburn.
His form earned him a move to Liverpool where he came runner up in the Champions league in 2007.
He then moved to West Ham United, where he spent two years before catching the eye of Mark Hughes. The Wales legend signed Bellamy for Manchester City, where he spent two years, with a loan to boyhood club Cardiff City in between.
He returned to Liverpool, where he won the League Cup beating Cardiff City in the final in 2012. He moved to Cardiff City on a free the next season, helping them win promotion to the Premier League.
Bellamy made 78 appearances for Wales, scoring 19 times. He also played 5 matches for Great Britain in the 2012 Olympics. As He captained Wales at a time when the team needed leadership and came incredibly close to playing in many major tournaments for Wales.
He should be on the list of the greatest Welsh players simply for his winning goal against Italy in the famous victory in 2002.
Striker – Ian Rush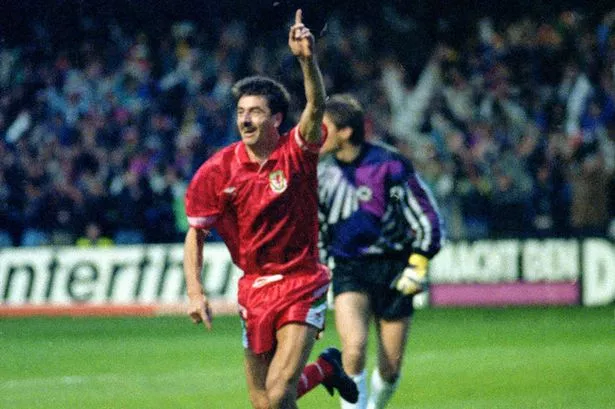 The moustachioed North Walian striker lit up the top division in England for Liverpool in the 1980s, becoming an iconic image of football in Wales and England
One of the greatest goal scorers of the 20th century, Ian Rush made his senior international debut at the age of 18, and immediately made his mark on the national team.
He became the focal point of the attack and became Wales all-time top scorer. He held that record until 2018, where Gareth Bale scored a hat trick against China to overtake the record.
Rush won countless trophies in his spells at Liverpool. He won 5 league titles and 2 European cups, a feat very few players can match in world football.
The Welshman also ventured to Europe, where he joined Juventus for one season, before returning to Liverpool.
To this day, he remains Liverpool's all-time top goalscorers. Rush scored an astonishing 346 goals for Liverpool, and is regarded as one of the greatest players on Merseyside, and Wales, even to this day.
Striker – Mark Hughes
The former Manchester United striker was one of the stars of the early Premier League, and boasts one of the best trophy cabinets on this list.
Hughes played for top clubs like Manchester United, Chelsea, Barcelona, Bayern Munich and Everton, and won trophies wherever he went.
He won Premier League titles, European Trophies and a host of domestic honours. Hughes played as a striker and midfielder in his career, adapting well to whatever circumstances he was faced with.
He is better known in recent times as a manager. Hughes has been known to manage Wales, Blackburn, Manchester City and Southampton, with varying success at each.
As well as being part of the Wales best eleven, Mark Hughes also famously played two matches in one day – one for Wales, and one for Bayern Munich later that day.