Can you name every Argentinian player to win the Ballon d'Or?
Despite winning three World Cups and having some of the best players of all time, Argentina have a shockingly low number of players to win the world's best player award.
Only two Argentinian have won the Ballon d'Or award for the best football player in the world. This was in part due to the award not including non-Europeans until 1995, long after the careers of the likes of Maradona were over.
While one Ballon d'Or winner is obvious, the other is a technicality, as he wasn't an Argentina player when he won the award. While it may be a slightly controversial answer, I have decided that as he played International matches for Argentina, he counts on this list.
Below is a list of every Argentinian footballer to win the Ballon d'Or. After reading the article, let us know down in the comments which current or former Argentina player do you think deserved to win the player of the year award.
Alfredo Di Stéfano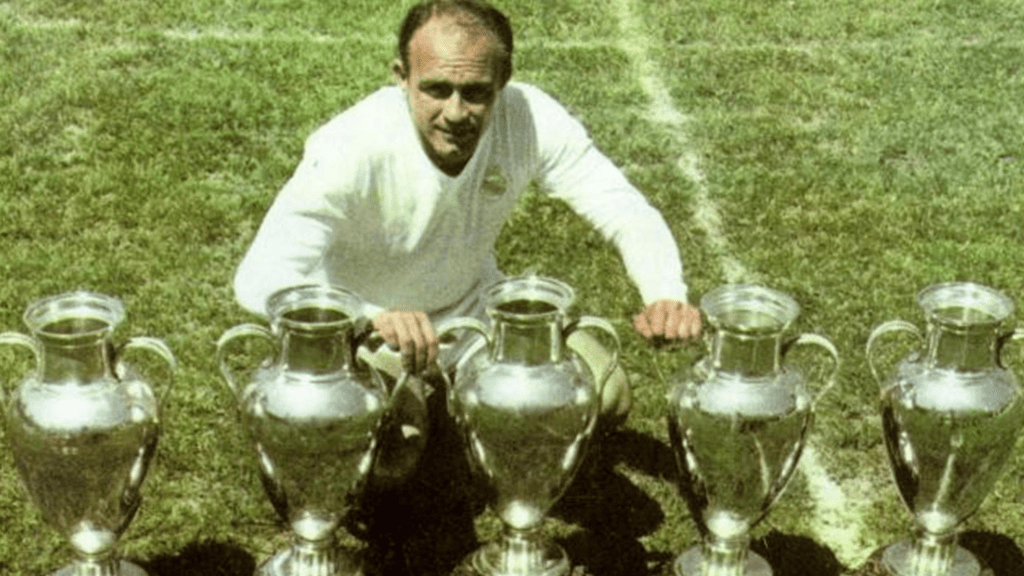 While he won the Ballon d'Or whilst a Spanish International, Alfredo Di Stefano's six caps for Argentina shows he is one of two Argentinians to win the award.
During his time as a player, Argentine players were not eligible to win the award, as only Europeans could pick up the gong.
Di Stefano could not win the award until changed his nationality to Spanish in 1957, following a move to Real Madrid four years prior.
The Blond Arrow – as he was nicknamed – scored 308 goals in 396 appearances for Los Blancos, according to Spanish news outlet AS.
Di Stéfano scored in five consecutive European Cup finals for Real Madrid, which helped him earn two Ballon d'Or awards in 1957 and 1959. This was due to his incredible goalscoring ability, as the striker fired Real Madrid to 8 La Liga titles, and five consecutive European Cups.
Lionel Messi
Argentina have the most Ballon d'Or winners in their nation, mainly down to one man.
Lionel Messi has won seven Ballon d'Or awards himself, more than any other country in the world.
He won his first in 2009, for leading Barcelona to the La Liga and Champions League victories, scoring in the final against Manchester United (and again the following year).
Messi quickly overtake every other player in history, with his incredible goalscoring ability. He scored 672 times for Barcelona, smashing their top scorer record, as well as over 100 times for Argentina.
He looks set to win his eighth Ballon d'Or in 2023, after leading Argentina to World Cup victory over France in the final. He has now moved to Inter Miami, looking to end his career as the greatest football player of all time.