The Champions League is one of the most prestigious trophies in football, with most plays not coming close to winning it in their careers.
This makes the chances of a Welsh player winning it slim, given the tiny population in the rugby-focused nation.
However, we are in luck – five Welsh football players have won the Champions League (including when it was called the European Cup.
In this article, we'll take you through every Welsh player to win the Champions League, explaining how they managed to help their side pick up the historic trophy.
Gareth Bale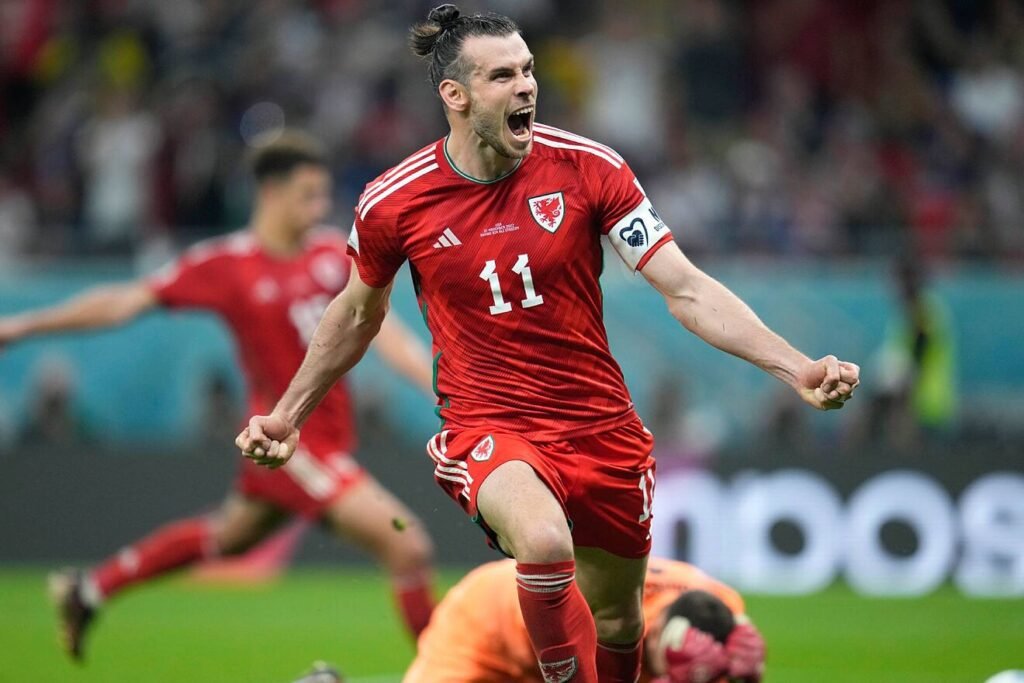 Club – Real Madrid
Year – 2013/14, 2015/16, 2016/17, 2017/18, 2021,22
The most successful Welshman in Champions League history is Gareth Bale. The former Wales captain cost Real Madrid a record fee, but he paid it back in spades in Europe over the years.
In an 8-year spell, Gareth Bale won the Champions League five times – beaten only by Paco Gento, with six. This included multiple final goal including an incredible bicycle kick against Liverpool in 2018.
Bale was part of the legendary Madrid side that won four Champions League titles in five years, making him part of one of the greatest European sides of all time.
Joey Jones
Club – Liverpool
Year – 1976, 1977
As part of a fantastic Liverpool side with a strong Welsh contingent, Joey Jones won two back-to-back Champions League titles in 1976 and 1977.
He is considered one of the finest Welsh full backs of all time, and he certainly proved that with his performances in the run-up to the famous wins for The Reds.
While he didn't start the final in 1978, he played all 90-minutes in a 3-1 victory over Borussia Mönchengladbach in Rome one year before, helping his side to the first of consecutive European Cup victories.
Ian Rush
Club – Liverpool
Year – 1981, 1984
Ian Rush is Liverpool's all-time top scorer (346 Goals), so it is unsurprising that he also found great success in the Champions League.
Known as the European Cup in his day, Rush led the line for a Liverpool side that picked up the trophy in both 1981 and 1984.
In 1983/84, he finished as the second top scorer in the European Cup, as well as lifting the trophy for The Reds. He netted a penalty in the final shootout, as well as a further five goals throughout the tournament to make him one of just five Welshman to win the Champions League.
Ryan Giggs
Club – Manchester United
Year – 1999 & 2008
Former Wales and Manchester United legend Ryan Giggs picked up two Champions League titles in his career, breaking a record in both.
In 1999, he helped his side complete an incredible comeback in the last minute against Bayern Munich to win the Champions League. This also won United a treble of trophies, winning the Premier League, FA Cup and Champions League in the same season.
The in 2008, he came on as a substitute against Chelsea in the final in Moscow, making his 748th appearance for Manchester United. This appearance saw him surpass Sir Bobby Charlton as the highest-capped United player of all time, a record unlikely to ever be broken.
John Toshack
Club – Liverpool
Year – 1977
After a record £110,000 move from Cardiff City to Liverpool, John Toshack began an incredible career with Liverpool that saw him win numerous trophies.
This included winning multiple First Division titles, as well as a sole Champions League winner's medal in 1977.
While he did not play in the final, he managed to score a goal against Crusaders in the first round, playing a key part in Liverpool's route to the final