Despite only 11 appearances and one goal for Cardiff City, Jon Parkin became somewhat of a cult hero at the Cardiff City Stadium.
The 6 foot 4 striker was known as "The Beast" to Bluebirds fans, with his huge frame and take-no-prisoners attitude endearing him to the Cardiff faithful.
He scored a fantastic debut goal on his debut against Norwich, but failed to find the net in his next 10 appearances.
A fallout with Malky Mackay ended his stay in Cardiff prematurely, and he never managed to get promoted with the Bluebirds, as was the intention when he signed.
However, his first training session with Cardiff City was more than memorable.
Parkin was injured when he first came to Cardiff, so didn't train at the start. He sat next to former Wales captain Craig Bellamy in the changing room, although their problems didn't start until they stepped onto the pitch.
During one training session, Jon Parkin and Craig Bellamy were on the same team. However, this is where the problems arose.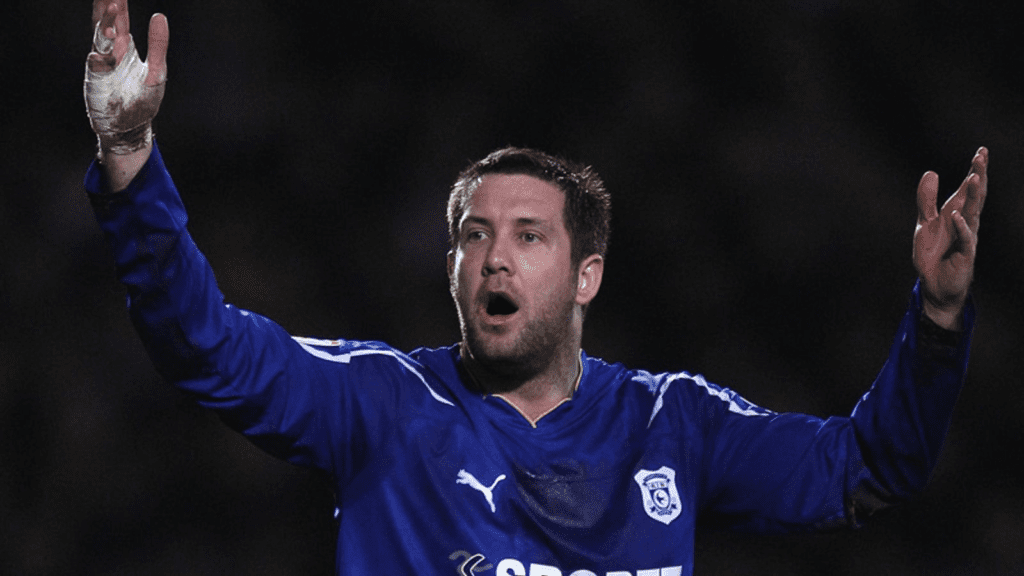 Bellamy fired a pass into Parkin, who laid it off to a midfielder. This caught the ire of Bellamy, who wanted a pass back to him to continue the attack.
Jon Parkin didn't take too kindly to this, and fired back with a quip of his own, which dissolved the tension between the two from them on.
"I was injured when I went to Cardiff so I wasn't training but I was sitting next to him in the dressing room and he must have been looking at me, thinking what the f***, we're trying to get promotion and we've just signed that!

"I get training and I'm on his team, we're doing some sort of shape. Someone played the ball to him and he's played it around the corner, then I laid to a midfielder – I thought I'd done alright – he starts shouting at me, "f*****g give me the ball back" so I said, "Woah, woah, woah, hold on a minute here. We just need to get one thing straight.

"I said, you're not playing with f*****g Carlos Tevez now mate, he cost £30 million and I cost a hundred grand, you'll have to lower your standards a bit here, pal!

"From that, he was good as gold with me. He started shaking his head or whatever. That was my second day training, I think."

Jon Parkin, speaking about his interaction with Craig Bellamy on Undr The Cosh