While he remained under the radar for his career, Robin Friday's incredible skill was matched only by his controversies off the field.
Friday is remembered by fans of Reading and Cardiff City, with his performances in his short-stints at the clubs.
In 2004, both Reading and Cardiff City decreed Friday as their all-time cult hero – he only played 21 times for Cardiff. He was compared to George Best, but was even more troubled than the former Ballon d'Or winner.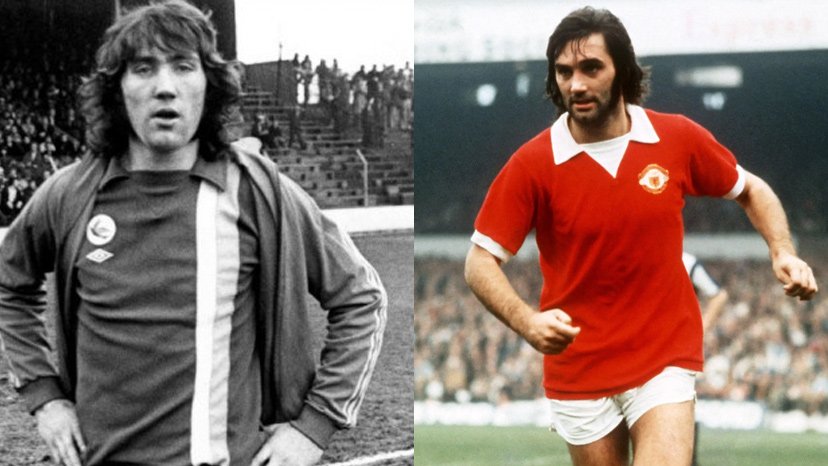 A number of books have been written about Robin Friday's incredible exploits, including "The Greatest Footballer You Never Saw: The Robin Friday Story".
Another fantastic book about Friday books was "Man Friday: The Second Half", the second in the series written by Stuart Kane.
This book details Friday's exploits at Cardiff City, included some never-before-heard stories about his torrid time in the Welsh capital.
Robin Friday Was Jailed During His Cardiff City Career
While promoting his book "Man Friday: The Second Half", Stuart Kane revealed a never-before-seen story about Robin Friday.
He revealed that, during his time with the Bluebirds, Friday was arrested for impersonating a police officer.
Robin Friday would pretend to be an undercover police officer, shaking down suspicious looking targets and confiscating any drugs they may have on them, fueling his own drug habit.
Friday eventually confronted a real police officer, who sent him to jail for real – although the Cardiff City manager at the time managed to keep it quiet to the press.
"Then, when Robin seemed to have gone missing again, Jimmy told the press it was because of a viral infection. Then it became Hepatitis. Eventually we found out it was neither – Robin was in Reading jail and Jimmy was trying to protect his player by covering that up."
"As far as the revelations about Robin, the biggest one that I uncovered was that he had been sent down for impersonating a police officer in September 1977 at Piccadilly Circus," says the author.
"He had made an ID card and was confiscating drugs, but bumped into an undercover officer who rumbled him.
"Basically he would look for a mark, somebody young like a student who would look like they had some drugs on them and he would then shake them down.
"He would tell them he was CID, quickly flash his fake ID card and tell them he suspected they had drugs on them. He'd then make them empty their pockets out and if they had any drugs he'd confiscate them and give them a warning.
"The irony was that he tried this on an undercover officer who spotted the fake card immediately."
"Robin was sentenced at Bow St and sent to Pentonville on the 22nd September 1977," says Stuart. "Now, the press in Cardiff knew that something had gone on but no one was really sure – although they knew he'd been nicked.
"Joe Lovejoy pressed Jimmy Andrews but Jimmy told no one that Robin was in Pentonville for a short while before being bailed out. Even the players had no idea about this."
What did you think about Robin Friday? Let us know your thoughts in the comments section below.